IF YOU HAVE QUESTIONS
We've got the answers
My ceremony is at The Haight. What county are you in?
Is smoking/vaping allowed?
No smoking or vaping is allowed anywhere inside of the building and is only allowed in designated outdoor areas, including the deck. 
Are you marijuana friendly?
Although marijuana is now legal in Illinois, we are not a cannabis friendly facility (for now). Sorry to be a buzzkill.
Are you dog friendly?
Yes! We do have some restrictions and a separate security deposit is required, but we welcome all pups and dogs within our venue.
How can we use the rooftop deck?
Our outdoor space is included with peak season events to host your ceremony, cocktail hour or use for after dinner. Non-peak season events can rent the deck for $100 per hour (4 hour minimum) after dinner only or $1,000 for the full day. 
What are the options for getting ready at the space prior to my event?
The Haight has a large suite that is available for use at the time of your contracted rental time. Early access for the 2nd floor suite only is rentable for $100 per hour with a limit of 4 additional hours. Access to the smaller suite on our 1st floor starts at your contracted time (no early access).
When can we start setting up for our event?
Your setup time starts at the contracted rental time. Additional setup time may be discussed with your venue coordinator. 
Can I have my rehearsal here the day before my wedding?
As long as we do not have another event, yes. Rehearsals are $100 per hour and will be run by your venue coordinator. Dates and times are not guaranteed until 30 days out. 
Are there decorating or other restrictions?
Decorations may not be stapled, nailed, glued, or taped to any surfaces. No glitter, confetti, birdseed, rice or similar is allowed. No fireworks or sparklers inside- outside may be approved by the venue coordinator ahead of time. Real candles are not allowed – flameless candles must be used. No amplified music is allowed outdoors or directed outside by propping open doors. 
Are there any other restrictions for my event?
Yes, all vendors must be approved in advance by The Haight. A venue coordinator will be present during your event day to make sure the rules and regulations are followed. As a reminder, this is an event space and we do not have on-site staff for things like serving, catering, trash removal, etc. We ask that you coordinate and work with our venue coordinator to cover all of the details of your day. 
Is the building handicap accessible?
Yes! We have a ramp at our front entrance & an ADA lift inside as well as one on our deck. 
Can I have my ceremony at The Haight and is there a fee?
Indoors can hold up to 200 while outdoors holds 140. There is no additional cost for hosting your ceremony with us.
Are tables & chairs provided?
We include seating for up to 200 guests. Higher guest counts will incur equipment rental fees. (3) farmtables are included with your rental and must be used on the 2nd floor (cannot be stored). We have a variety of 8ft tables and round tables for guest tables as well.
Does all decor/belongings go home with me night of?
We require everything out of the space at the end of your event (which is why there is an hour for clean-up). Your wedding decor (exceptions apply) will be packed up by your venue coordinator and will simply need to be put into a vehicle. 
What is required for cleanup?
All rentals and anything else brought in for setup must be removed from the space. Vendors are expected to clean up their own equipment. The catering company is responsible for the end of the night cleaning as well as removing all trash accumulated from the event. Your catering company will be aware of all responsibilities.
Do I have to use your preferred beverage service?
No, but any alcoholic-beverage vendors MUST be pre-approved by The Haight before you book any beverage vendor! The Haight is not liable if you book a beverage vendor who is unable to meet City of Elgin & Kane county alcohol requirements. Our preferred vendor, The Bar, already meets all requirements. 
How many hours of bar can I have?
We allow a MAX of 5 hours of open bar service. The pricing of our preferred beverage company, The Bar, reflects this. 
Can we have any pre-event alcohol while we get ready?
Champagne, beer, wine or seltzers are allowed but must be provided/delivered by your chosen beverage company. No hard liquor or liquor bottles are permitted in the suites at anytime. 
What if we need to cancel our event?
Unfortunately we do not offer refunds. Your venue retainer-payments secure/retain the date you have secured. Meaning we were unable to offer that date/time to any other couple. 
Do you have a sound system?
Yes and all of our preferred DJs are approved to use it. Should you choose a DJ not on our list, they are required to come in for a walk through of the system at minimum 30 days prior to the event to test it. Non-approved DJ's will NOT be allowed to use the system – no exceptions.
Do vendors need insurance?
Yes. All vendors working the event will need to have general liability insurance. If we have not worked with a vendor, we will need a copy of their insurance before the event. 
Is there onsite parking?
Though we do not have our own parking lot, there are several free parking lots & street parking around the building as well as a parking garage across the street. The closest parking lot & garage are both located on the corner of Symphony Way & Douglas Ave. 
"Everything went smoothly, communication between vendors was flawless, and every detail was executed perfectly all due to the fantastic efforts of The Haight's staff."
Step 1
Provide Us Info
Fill out our inquiry form online.
Step 2
Plan Your Visit
Schedule a tour of our space.
Step 3
Book Your Event
Review and finalize your contract.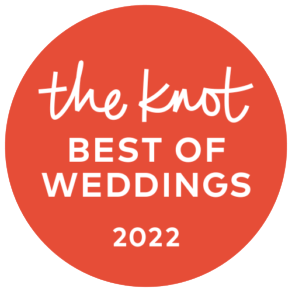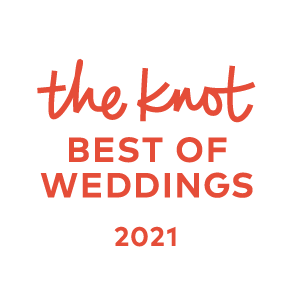 ADDRESS
166 Symphony Way, Elgin, IL 60120